Publisher's Description
Ashampoo Cinemagraph creates stunning and eye-catching animated photographs. Turn videos into cinemagraphs to capture special moments in stylish semi-still photos that feel like magic.
Cinemagraphs are eyecatchers on homepages and social media profiles! That's because they're different, being neither photos nor videos. Cinemagraphs turn videos into still photos with subtle motion that feels like magic. Sure, you can use Photoshop to create them, but why bother with expensive and complicated software when you can create dazzling cinemagraphs in just minutes with Ashampoo Cinemagraph?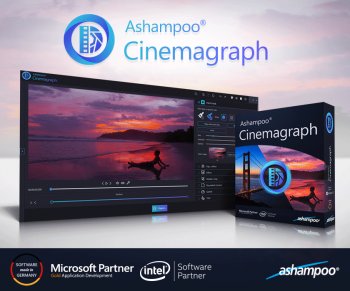 View Full-size
Latest Reviews
Be the first to write a review!
Someone reviewed v on Mar 19, 2023
Pros:
Cons:
Bottom Line:
Someone reviewed v on Jul 5, 2022
Pros: 555
Cons: 555
Bottom Line: 555