Publisher's Description
Avira Savings Advisor scans the web while you shop and then displays the best deals right in your browser. In other words, this free browser plugin will help you save money by finding you better deals, but also keep you safe from fraud by monitoring information about the retailer. Avira claims the software works by performing the following checks: Positive average of user reviews; Presence of email and telephone support contacts; Certificates and Trust-marks (Bizrate, NexTag Trusted Seller, etc.); Encrypted payment systems and at least two trusted payment options (major credit card & PayPal); Stated return policies; Stated shipping and delivery costs; Company history (more than 1 year active in business); and Positive credit score (via Creditreform Check). Avira claims it works with "any browser", so it should be compatible with Internet Explorer, Firefox, Safari and Chrome.
Click here to view Betanews' review of Avira Savings Advisor by Brian Fagioli.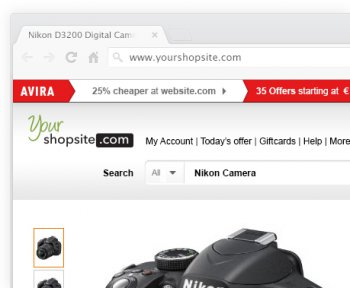 View Full-size
Latest Reviews
Be the first to write a review!