File Details

File Size
1.1 MB
License
Freeware
Operating System
Windows 7/8/10/Vista/XP
Date Added
September 30, 2020
Total Downloads
16,139
Publisher
BlueStacks
Homepage
BlueStacks
Other Versions
Publisher's Description
BlueStacks lets you play Android apps fast and full-screen on your PC. Push your favorite apps from your Android phone to your PC using BlueStacks Cloud Connect. Run 10 pre-loaded apps "out of the box." Install up to 26 more of your favorite apps.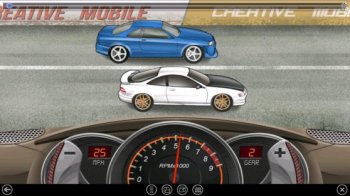 View Full-size
Latest Reviews
PSmith1970 reviewed v4.1.21.2018 on Aug 11, 2018
I switch to NOX. I've tried all the other Android App players or Android Emulators on my PC. NOX works the best and has the highest compatibility rate with Android games, as well as being able to run multiple instances at once. I used to play "Invasion" and would have 5 games going at one time on the screen. It was awesome.. Bluestacks will have a place in my heart as the 1st crush, but I moved on... Check out NOX.. It is the best. + 100% Free
onlinetimesheet reviewed v3.7.44.1625 on Oct 23, 2017
I am trying to install bluestack in my windows 10 operator but it is not getting installed instead it is writing that clients3.google.com/generator_204 is down. Please help me in installation
CyberDoc999 reviewed v2.5.83.6332 on Jan 26, 2017
Yes that MEMU is great !!!! BlueStacks is bad
AZTrucker reviewed v2.5.83.6332 on Dec 15, 2016
I worked with this for a while solely to use the OfferUp app on the pc. On my Windows 10/64 machine I never knew if it would start or not and if it did, it frequently crashed. Clunky and unreliable. I switched to MeMu and never looked back
CyberDoc999 reviewed v2.5.83.6332 on Dec 14, 2016
yes Droid4X is way better
DaveBG reviewed v2.5.51.6274 on Sep 18, 2016
The software is bulky and does not work well. On some slower computers is complete disaster. Sometimes after working well for some time suddenly starts to cats bugs... Also the android installation is full of adware. Better alternative to me is Droid4X.
I will rate this one as 3 given that it is one of the first and most popular emulators.
Dapple reviewed v2.3.40.6019 on Jul 20, 2016
This is utter crap , pay by the month or fill your system with unwanted downloads.

Great work - Keep it up :(
CyberDoc999 reviewed v2.1.0.0003 on Jan 12, 2016
this is a POS
DuOS is the way to go

http://www.amiduos.com
boopie reviewed v0.10.7.5601 on Oct 15, 2015
You don't know what your are talking about. x86 is minimum requirement for DuOS means an Intel processor, x86 or x64. DuOS runs way faster than BS. Video in BS is choppy. Perfect in DuOS.
BS is still ransomware being forced to install junk.
DuOS is written by AMI, the BIOS company. Computer experts.
BuckShotBob reviewed v0.9.27.5408 on Jun 25, 2015
No,I only had to download 5 games which I never play. They don't force you to play them at all and it doesn't nag; Additionally,x86 is so yesterday, who even has an x86 box other than for_______fill in the blank. Bluestacks works fine. Also, if one reads the description carefully, it is designed to run on a PC, not a tablet. True, once in a while (if I have numerous processes running in the background) it might take 2 minutes (at worst) to load, but that's rare. Other than that...a fine program. I don't have to squint at my teeny android screen anymore when I play heroes charge, the only game I play.