Other Versions
Publisher's Description
The Helium for Excel Community Edition showcases Helium's power in the chemistry and pharmacology domains. It provides nearly 50 functions that connect to several public repositories and allow you to consume the data and analytical services in those repositories -- all in a data-type context and all directly within Excel.
Sources include: ChEBI, ChemBank, ChEMBL, ChemSpider, KEGG, Open PHACTS, PubChem, PubMed.
Helium for Excel for 32-bit versions of Microsoft Excel 2007 and later.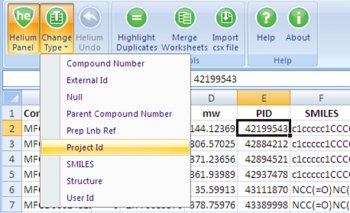 View Full-size
Latest Reviews
Be the first to write a review!
Someone reviewed v on Mar 19, 2023
Pros:
Cons:
Bottom Line:
Someone reviewed v on Jul 5, 2022
Pros: 555
Cons: 555
Bottom Line: 555