Other Versions
Publisher's Description
Home Loan Interest Manager will take control of your loans and save thousands. Audit your loan statements to check if you've been overcharged, calculate your refunds, prepare for interest rate rises, protect your hard-earned income from lender mistakes and find out how to pay-off your mortgage sooner.
Free Version: Audit the interest you are being charged on your loans, with this free and easy to use loan and mortgage interest checker.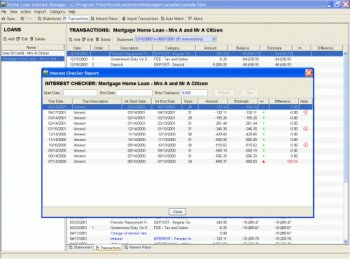 View Full-size
Latest Reviews
Be the first to write a review!