Publisher's Description
Windows Package Manager (Winget) is a tool designed to help you quickly and easily discover and install those tools that make your PC environment special. By using the Windows Package Manager, from one command, you can install your favorite tool: winget install {tool}
For Preview, the goal is to get something usable in your hands as soon as possible. At preview you can search, show, and install packages. Soon we will have uninstall, list and update.
Betanews article: How to use Windows Package Manager to streamline and automate app installation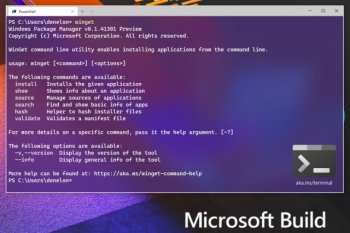 View Full-size
Latest Reviews
Be the first to write a review!
Someone reviewed v on Jul 5, 2022
Pros: 555
Cons: 555
Bottom Line: 555