File Details

File Size
11.8 MB
License
Freeware
Operating System
Windows 2000/Server 2003/XP
Date Added
May 15, 2013
Total Downloads
51,804
Publisher
Stardock Corp.
Homepage
ObjectDock
Publisher's Description
ObjectDock is a program that allows you to have a nice animated launchbar/taskbar on your screen that reacts to your mouse when you mouse over it. In short, it's a task bar and program launcher that does it with style.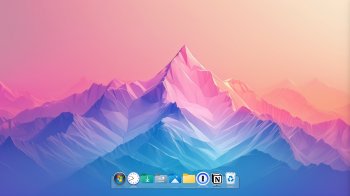 View Full-size
Latest Reviews
gatorfan95 reviewed v2.1 on Jul 20, 2015
This software is no longer free. There is a 30 day free trial period, then it costs $10.00 to buy. I used it when it was free, but I'm not sure it's worth $10 to have a glorified task bar.
HeilNizar reviewed v2.1 on May 16, 2013
70+ MB of memory? Insane
CyberDoc999 reviewed v2.1 on May 15, 2013
They fixed a lot of issues in this update... I like it
Carlyle reviewed v2.0 on Mar 4, 2011
Extremely slow on Windows XP - takes upwards of five minutes to start. Periodically crashes on exit, and displays an unhelpful recovery message on next startup. Disabling 'docklets' can avoid this crash. Customer support basically non-existent. You have to download and install their 'Impulse' download manager in order to get updates. They will send you 1-2 emails per week pitching their other products.

Overall, not a value for the money; there are better choices out there.
ZenoLabs reviewed v2.0 on Oct 14, 2010
Use RocketDock instead.
tyan reviewed v1.9 on Jul 15, 2010
Version 2.0 is out
Excellent and free.
DudeBoyz reviewed v1.9 on Aug 18, 2008
I just installed the 1.9 version, after not using it for a long time, and I really like what they have done with it. It's not perfect, but it has more of the features that I really want then any other Dock for Windows. If you want, you can set it to function a lot like the Microsoft Office Shortcut Bar, only the icons look better.

But you can reserve the right side of the screen and choose to have it in front all of the time, so when you maximize a dialog window, it actually stops right at the edge of the Dock and does not block it out.

I have it on the right side of the screen, and though it does not automatically stretch from top to bottom, you can insert enough separators to make it extend to the top and bottom of the screen if you want.

So, I have the Windows Task Bar running horizontal, and the Object Dock at the far right going top to bottom. Makes it look like a mirrored "L" at the edges of the right and bottom of the screen and stays out of the way and does its thing.

I like that you can adjust the Alignment in very precise increments but also just choose LEFT, CENTERED or RIGHT if you want. That level of detailed configuration allows you to line it up exactly how you want, a pixel at a time.

I guess the only downside that really bugs me is that it seems to no longer be developed.

But it is still free, so it rates a solid 4, imo.
screamin_jesus reviewed v1.9 on Apr 27, 2007
From soneone who's tried em all, Objectdock was the first dock I tried but it was much too much of a hog, since then I've used y'z dock, RKlauncher, and most recently rocketdock which until now I considered the best. New version of objectdock is great, many features and slim on system resources. Many themes and Icons available, many icons included in the program too, for example I dragged firefox and trillian onto the dock expecting to see blurry icons I'd have to change, but no OD automatically gave them nice High res icons.
danilloOc reviewed v1.9 on Apr 26, 2007
I'm using ObjectDock for years and never had performance problems, the memory usage is very low and the program run very fast here. I'm using the Plus version now and I like a lot the new weather Docklet (that expland on mouse over to show the weather for the next four days) and the new position configurations.
koderkid reviewed v1.9 on Apr 26, 2007
ObjectDock is a great app -- been using the free version for a while and think I'll upgrade to plus now. Rocketdock is a lame ripoff, a serious lack of innovation.