Publisher's Description
Phantasy Star Online Blue Burst's story takes place seven years after Pioneer 1 touched down on planet Ragol. As Pioneer 2 arrives to continue the settlement of this new world, contact is lost following a massive explosion on the surface. Players take on the role of a Hunter, Ranger, or Force user, commissioned by the Governor-General to resolve the mystery unfolding on Ragol. And that is just the beginning; starting June 23, SEGA will unveil Episode IV an original storyline featuring all-new content.
Phantasy Star Online Blue Burst is a network-based RPG featuring real-time action and communication between players over the internet. Since the introduction of the first episode in December 2000, the series has won numerous international awards including a BAFTA Interactive Entertainment Award, the Edge magazine Game Award, and multiple "Gold" awards in Electronic Gaming Monthly.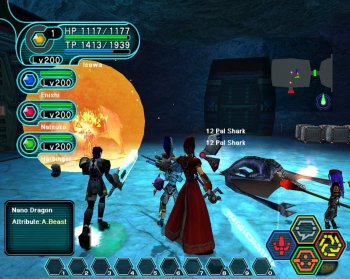 View Full-size
Latest Reviews
Be the first to write a review!