File Details

File Size
1.0 MB
License
Freeware
Operating System
Windows 7/8/10/11/Vista/XP
Date Added
August 30, 2023
Total Downloads
3,049
Publisher
Pothos
Homepage
Red Button
Publisher's Description
Red Button is a powerful tool for optimization and cleaning your Windows PC. It will remove junk files and unnecessary components of Windows, free up hard disk space, erase your Internet activity tracks and digital fingerprints, protect your privacy, clean and optimize registry, activate hundreds of hidden Windows settings, allow your computer to run faster and boost overall computer performance. You will get everything needed for maintaining Windows in a perfect condition. Popular, easy-to-use and award winning solution.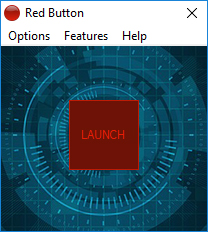 View Full-size
Latest Reviews
some guy reviewed v5.94 on Oct 20, 2022
stay a way malware report can be seen here
https://www.hybrid-analy...3519401788cd6556c2efedb
gsteele reviewed v5.6 on Sep 12, 2021
Too risky io use ,unless you really know what you are doing.
CyberDoc999 reviewed v4.2 on Oct 10, 2013
junk
djmed18 reviewed v4.0 on Mar 18, 2012
A good program with instant results
DKDude reviewed v4.0 on Oct 15, 2011
1 star for all the fake reviews.
zigistar reviewed v3.99.5 on Oct 9, 2011
If you have a little understanding it really helps your computer.
eblade reviewed v3.99.5 on Aug 16, 2011
The interface is terrible, and I'm not positive that much of it actually does anything. Looks like it's a very poorly designed replacement for CCleaner.
vanbill25 reviewed v3.98.5 on Jun 24, 2011
Very good tool. Easy to use, It has a good analysis feature which can give advanced users information on what type of information is being removed. Also, it is safe, I have use it, it has not messed up my computer and I notice more improvement on my computer.
maddyson reviewed v3.98.5 on Jun 4, 2011
Maybe not for the average Joe but for power users - truly excellent!
jonykata reviewed v3.97.1 on Feb 19, 2011
The most comprehensive utility application for Windows 7.