File Details

File Size
2.0 MB
License
Shareware
Operating System
Windows 7/8
Date Added
July 1, 2020
Total Downloads
416,311
Publisher
Adobe Systems, Inc.
Homepage
Adobe Photoshop
Other Versions
Publisher's Description
Adobe Photoshop introduces the next generation of image editing with powerful new features that offer something for every user. Delivering the broadest and most productive toolset available, Photoshop helps you explore your creativity, work at peak efficiency, and achieve the highest quality results across all media.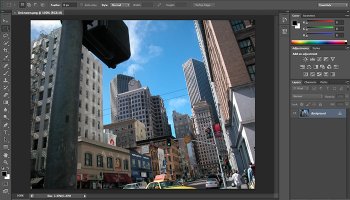 View Full-size
Latest Reviews
CutOutWay reviewed v2020 Build 21.2.0.225 on Apr 1, 2021
Image post production
Someone reviewed v2020 Build 21.2.0.225 on Jul 5, 2020
Adobe Photoshop introduces it an amazing shared . I appreciate it and thank you so much . https://clippingpathking.com/clipping-path/
some guy reviewed vCC 14.0 on Jun 19, 2013
while Adobe still remains best in it's class, their are many competitors around the bend that do deliver.
Karol Mily reviewed vCC 14.0 on Jun 19, 2013
Can't download in Windows XP.

Requirements speaks about Windows 7 SP2 (??! what?)
SteveJohnSteele reviewed vCS6 13.0.1.1 Final on Oct 2, 2012
Great program.
When I read the other comments concerning the price I thought "$1,000 no it can't be that expensive" so I checked.
The full price of Photoshop CS6 is $699.
The full price of Design Standard (Photoshop, Illustrator, InDesign, Acrobat, Bridge and a few other small tools) is $1,299.
I must say that does seem a touch excessive, and probably well outside the reach of most people.
Might I therefore suggest two version an individual version (say $100 per program) and a corporate version (say $250 per program).
uberfly reviewed vCS6 13.0.1 Final on Sep 11, 2012
Maybe the whiny babies should just keep using their precious Gimp and stop the crying. Use something else if this is too expensive. Fuuny how the screenshot is like 10 years old.
Music4Ever reviewed vCS6 13.0.1 Final on Sep 10, 2012
If you can't afford it use something else:

Adobe Elements is still very good & not expensive & good enough for 99% of users, the GIMP is free & there are other inexpensive alternatives. Whether PS is worth updating from previous versions depends on why & how you use it.

Photoshop is expensive although you can buy legitimate or older versions of PS for less than the price on the Adobe site. It is the best photo editor there is: Absolute.

@xsnred - (Greg Galindo) Announcing on a public forum you use stolen Adobe software is brainless, plain stupid & not without risks as you have absolutely no idea who reads your comments ~

If you couldn't afford a $7000 Leica camera to use with your stolen software is it OK to go into a camera store & steal a Leica because 'you' feel they are overpriced or because you are not a professional photographer?

Some consider Leica cameras to be way over priced yet others think they are worth each & every penny - Just like PhotoShop.

I'm not a giant industry & I have no time for those who thieve what I have worked hard for or to buy & they deserve any consequences whatsoever that may come their way.

http://www.fastiis.org/

http://www.adobe.com/abo...ipiracy/reportform.html
xsnred reviewed vCS6 13.0.1 Final on Sep 10, 2012
I have used PS from number 3 up and it is the best. I also have tried other software that do as good but can't quite equal PS. The only reason I give it one star is because the price is just ridiculous. Yep, that's why all mine are pirated and I, and people like me, will be blamed for the reason it cost so much. I understand all the hard work and coding that goes into PS to make it what it is, the best, but it is not worth the money. The giant industries and movie makers who use PS can afford the price and I dare say that's why it is priced so high. There are probably millions of graphic art studios that use PS, so why not price it high. It is a five star product with a one star price.
Aegis69 reviewed vCS6 13.0.1 Final on Sep 10, 2012
All new features stolen from open source projects like GIMP. And you get to pay $1000 bucks for 2% new code, 98% of the code is identical to the last 10 versions.

Thanks adobe, but no thanks.
Uriel reviewed vCS6 Beta on Mar 24, 2012
$700 bucks? This only encourages piracy.