File Details

File Size
15.2 MB
License
Freeware
Operating System
Windows (All)
Date Added
October 7, 2023
Total Downloads
13,772
Publisher
szl
Homepage
Media Player Classic - BE
Publisher's Description
Media Player Classic - BE is a free and open source audio and video player for Windows. It is based on the original "Media Player Classic" project (Gabest) and "Media Player Classic Home Cinema" project (Casimir666), but contains additional features and bug fixes. Features include: Playing various video and audio files; Support for hardware decoding and deinterlacing; and Automatically mount ISO images.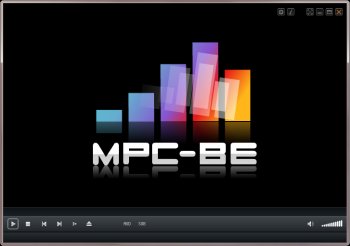 View Full-size
Latest Reviews
Antichrist reviewed v1.5.0 on Dec 6, 2016
I prefer this to the standard Media Player Classic (I prefer MPC to all other media players) because I can turn off subtitles from the main bar, amongst other tweaks. The 64-bit version finally seems stable and is what I use now. I like Shark007's packages because he keeps them up-to-date AND has an installer for it that includes MadVR if your computer has a bit more power to run that:

http://shark007.net/tools.html

I used to use K-Lite and quit that, then Kawaii Codec Pack with MPC-BE because they had an installer with MadVR, but they haven't updated in a long time.
jr5280 reviewed v1.5.0.1783 Beta on Aug 11, 2016
FYI: With version 1.5.0, MPC-BE will no longer support Windows XP -- this according to the latest beta changelog.
ikzelf reviewed v1.5.0.1783 Beta on Aug 11, 2016
I never wanted to use it because of it's BLACK interface.
humbleuser reviewed v1.4.6.1478 Beta on May 7, 2016
I've always liked MPC but I agree that this is not as smooth as it could be. I'll stick with VLC.
CyberDoc999 reviewed v1.4.6.1034 Beta on Jan 7, 2016
this 32 bit version plays smoother... most codec's are optimized for 32 bit

I would give this 10 stars
CyberDoc999 reviewed v1.4.5.428 Beta on May 28, 2015
the 32 bit version of BE plays smoother on my computer
Zoroaster reviewed v1.4.4.265 Beta on Mar 26, 2015
It would be nice if Betanews Fileforum added the download link for Media Player Classic - BE' 64-bit build as well... odd to have to move from here to the download site just to download the 64-bit application.
CyberDoc999 reviewed v1.4.3.5151 Beta on Jul 26, 2014
this is the king of media players
there is NO PUP in this
OmAleY reviewed v1.4.3.5091 Beta on Jul 10, 2014
Why not just use VLC Media Player???

It seems to be soooo much better.
smokingbeagle reviewed v1.4.3.5091 Beta on Jul 10, 2014
Contains PUP Open Candy. Thanks MBAM