File Details

File Size
2.0 MB
License
Shareware, $19.95
Operating System
Windows (All)
Date Added
February 20, 2015
Total Downloads
311,286
Publisher
Crintsoft LLC
Homepage
Minilyrics
Publisher's Description
Minilyrics is a fascinating lyrics viewer for synchronizing and displaying lyrics of the currently playing song in many types of media players: Winamp, Windows Media Player, itunes, MusicMatch Jukebox, Quintessenial Player, foobar2000, and RealOne. It makes your music come alive with streaming lyrics that are timed with the song. You can follow along with the artist and catch every word.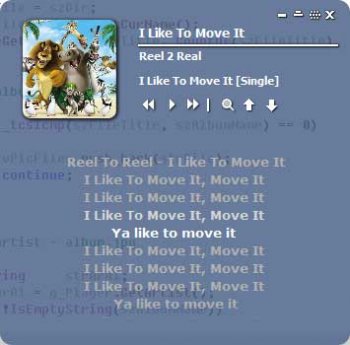 View Full-size
Latest Reviews
rahnleic reviewed v7.6.48 on Nov 2, 2023
Actually, it's not that bad of a deal.
paulperry reviewed v7.6.30 on Aug 24, 2013
4 out of 5!
annainlove011 reviewed v7.1.793 on Aug 25, 2011
It does what it says, but not worth that much. A little bit expensive.
eviljolly reviewed v7.0.614 on Jul 26, 2010
Works well, supports lots of players, but not worth $20 (or $15). I imagine the developer might actually earn more money overall if they brought the price down. $9.99 sounds more fair for something that's more or less a plug-in.
JustForMyMemory reviewed v6.8.429 on Feb 14, 2010
it is amazing if you really can tweak it displays the way you like. I always turn on anti-aliasing.

this is innovative software, supports many players you like
JustForMyMemory reviewed v6.7.390 on Jan 1, 2010
amazing, great, innovative software. it changed my life.
dracodos reviewed v6.7.390 on Dec 22, 2009
One of the best lyrics tool thus far. Pulls lyrics for 95% of my music, the rest i can do an outside search and then submit it through the program. Yeah it actually has a price tag but ya get 3 licenses for $10 that you can share with 2 other PCs. Not bad a deal.
cengiz7081 reviewed v6.6.320 on Sep 17, 2009
Dabi kide iyi olmus sevindim
LeoKesler reviewed v6.6.320 on Aug 16, 2009
Nice program, but it dont support Windows Media Player HomeCinema... At least for me, WMP-HC is simple, easy and have almost all I need. Except Minilyrics.
italyx reviewed v6.1.3723 on Oct 20, 2008
Works like a charm and the new floating lyrics are great. Only a small glitch in WMP when you only want to see a simple video file. The plugin shouldn't load at all instead of loading and then disappear.