File Details

File Size
73.2 MB
License
Freeware
Operating System
Linux
Date Added
December 13, 2022
Total Downloads
107,839
Publisher
Mozilla
Homepage
Mozilla Firefox
Other Versions
Publisher's Description
Mozilla Firefox is a free and open source Web browser descended from the Mozilla Application Suite and managed by Mozilla Corporation. Firefox is the second most widely used browser.
To display web pages, Firefox uses the Gecko layout engine, which implements most current web standards in addition to several features that are intended to anticipate likely additions to the standards.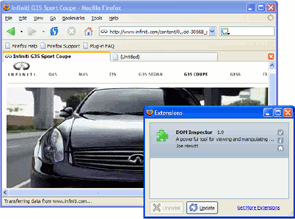 View Full-size
Latest Reviews
CaseydhdHayesx reviewed v108.0 on Nov 29, 2023
Ik vind deze vensters erg interessant, weet je waarom? https://apkrabi.com/netflix-mirror-apk/
usmanrazakhan reviewed v94.0.1 on Dec 25, 2021
i can manage 50-60 tabs without any issues
davidstephen908 reviewed v73.0.1 on Mar 2, 2020
Overall, a really nice and intuitive browser with some powerful features.
davidkringe reviewed v72.0.2 on Feb 1, 2020
Overall, it's way better than Chrome, Edge, Opera or any browser out there. I love using it. It's good.
sickoflife reviewed v71.0 on Dec 21, 2019
In short, Firefox for linux is the best browser that you could ever have for your linux machine.
sfokirdar reviewed v68.0.2 on Aug 24, 2019
powerful site
but its crash very soon and held after some time when you open some extra tabs, thats way its difficult for me to use fires fox even latest version
Johni Baba reviewed v68.0 on Jul 18, 2019
Overall its a good experience to use it.
ashley234 reviewed v67.0 on May 23, 2019
Excellent
SineWave reviewed v51.0.1 on Jan 29, 2017
I've been using Firefox for many years, first in Windows XP and then in Debian. At some point betas as well as normal releases became too unstable for me to use so I started using ESR versions. Now even ESR versions seem like betas. Something is just not right with Firefox any more. It lags in about everything you do with it, but I'm so dependent on it. Sad. It must be overbloated with trashy code, I don't see any other reason why it is so laggy. And in the mean time I changed three PCs in the last 10 years. The one I have now is far more powerful than the first one. Mozilla, please hire some better coders and/or make a new browser from the ground up. This is going nowhere and I'm considering using alternatives. You've lost so many users in the last 10 years and it is perfectly understandable why. It' a shame though because we do need an open source browser. Good luck! Can't give you more than 3 stars and that is for the effort. Your programmers suck big time.