File Details

File Size
9.4 MB
License
Freeware
Operating System
Windows (All)
Date Added
December 21, 2009
Total Downloads
32,875
Publisher
Avant Force
Homepage
Orca Browser
Publisher's Description
Orca Browser is an extremely fast and user friendly web browser, designed to add more functions on the latest Firefox. Not only Orca Browser contains all features, such as security, low memory usage, spell-checker, built-in download manager etc from Firefox, it also improves the speed, added more features, such as AD Blocker, Flash Blocker, Online Profile Storage, Auto Form-Filler, Outlook-Style RSS Reader etc. Auto Form-Filler would help to memorize/fill different types of web forms/passwords, and protect them with master security password. Online Profile Storage allows users to create their own account; with user name and password uses can choose to save/access their personal data such as bookmarks, AutoFills and RSS Feeds etc remotely from any computer.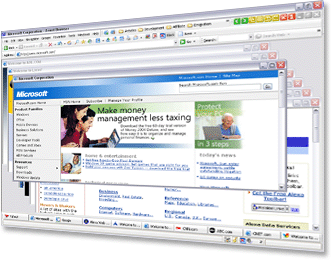 View Full-size
Latest Reviews
Cosmo00 reviewed v1.2 Build 6 on Dec 9, 2011
Now, orca browser has been merged into avant 2012.New version very good
swiggy reviewed v1.2 Build 6 on Sep 6, 2011
Good news! Good news! After 3 year years,orca browser finally alive again. It just updated its engine to firefox 7.0, the latest.
Another thing I need to say is that orca browser is no more a separated browser since now,It will exist as a part of Avant browser. What you need to do is just switch the rendering engine to firefox.
One browser means two.Great!
Sheldon reviewed v1.2 Build 6 on Dec 29, 2010
Excellent browser,good work.
i used avant one years ,its so amazing .
fast&easy to use,functionality
now ,i used the lastest version ,2010 build 128
beautifulyao reviewed v1.2 Build 6 on Nov 2, 2010
Excellent browser,good work.
judejude reviewed v1.2 Build 6 on Oct 19, 2010
its amzing
very useful software . i think it will save much time during the downloadint.
elfsun reviewed v1.2 Build 6 on Apr 14, 2010
Actually, Orca browser has been around for a while. It only fairly recently began using firefox as a base rather than internet explorer (it switched because firefox is better), and was originally based on my old browser, Avant. So it's not actually a firefox clone, since it was originally a totally different browser with its own set of features (autofills was my favorite before I discovered LastPass), but it saw a good thing in firefox and decided to merge features
vitorsequeira reviewed v1.2 Build 6 on Jan 2, 2010
the best browser, ever!
LiLButterfly reviewed v1.2 Build 5 on Aug 14, 2009
This build seems pretty fast. I like Orca but I will have to give it 4 stars because the mouse gestures dont seem to work that well. If you dont move your mouse far enough you get a popup and it doesnt follow through.
statm1 reviewed v1.2 Build 3 on Aug 13, 2009
"Dohickey", I appoligize for not getting back to you sooner. But, open up the options window, click on miscellaneous on the left towards the bottom and the checkbox for show splash screen is the first one on the list. Uncheck it and you will not see the splash screen anymore.. And yes, turning it off does make it faster, since it has one less thing to load when opening.
Harry Mckenzie reviewed v1.2 Build 2 on Jul 23, 2009
use IE8 or Firefox