File Details

File Size
45.5 MB
License
Open Source
Operating System
Windows (All)
Date Added
July 14, 2022
Total Downloads
17,865
Publisher
SMPlayer
Homepage
SMPlayer
Other Versions
Publisher's Description
SMPlayer is a new multimedia player. It uses the award-winning MPlayer as its engine, so it's able to play the most known video & audio formats without the need of external codecs: avi, mkv, ogm, mpeg, vob, 3gp, asf, mov, wmv, mp3, ogg. You can also play DVD discs and Internet streams.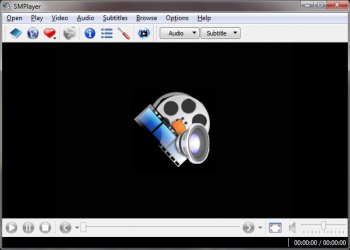 View Full-size
Latest Reviews
Sven123456789 reviewed v17.6.0 on Jun 1, 2017
Pretty good. Tried some videos and some songs. Easy to configure.
smaragdus reviewed v14.3.0.6229 Beta on Jun 6, 2014
The new versioning scheme is absurd and ridiculous. I do not want dates but version numbers since a date does not tell anything about the maturity of the product.
Uriel reviewed v0.8.5 on May 10, 2013
This playernis the best on Linux distos, but for Windows I prefer Zoomplayer.
Zootopia3001 reviewed v0.8.4 on Mar 25, 2013
Dumped Media Player Classic for this instead. More so the 'Unofficial' MPlayer/SMPlayer combo(36mb's) at...
http://mulder.bplaced.net/
No blank screen when playing media through an S-Video cable to LCD TV, unlike most all other players outside of QuickTime.
CyberDoc999 reviewed v0.6.9 Build 3611 Experimental on Jul 6, 2011
had to dump this one and use
http://fileforum.betanew...il/SPlayer/1151195315/1
Bart Welson reviewed v0.6.9 on Feb 25, 2010
Nice and clean layout, but that about all the positive this player has.
DrTeeth reviewed v0.6.9 on Feb 25, 2010
Worksa treat! The only thing that puzzles me is why it needs to cache the system fonts on first use and then occasionally thereafter. Use it all the time for everything - more versatile than VLC.
Phat Esther reviewed v0.6.9 on Feb 24, 2010
AHH crash and fail all video, meanwhile use original mplayer without any problem.
I think this is the worst mplayer gui ever.
0.6.9
deleted
Slipped it in reviewed v0.6.9 on Feb 24, 2010
Appears to have no support for AMD's Avivo video processing. Fails every test on the Silicon Optix Benchmark DVD. Programs like this shouldn't even be allowed to exist.
Phat Esther reviewed v0.6.8 on Sep 15, 2009
I changed default player from crashmaker vlc
some little funcprob
but almost fine work everything
5 star
after two months not play any video just black screen
1 star