File Details

File Size
63.2 MB
License
Open Source
Operating System
Windows (All)
Date Added
September 27, 2023
Total Downloads
13,438
Publisher
Waterfox
Homepage
Waterfox
Other Versions
Publisher's Description
Waterfox is a 64-Bit version of Firefox. The Firefox source code is taken and compiled to run specifically for 64-Bit Windows computers. To make Waterfox stand out a bit more, it's compiled with optimizations so that it will run more efficiently and faster than just compiling Firefox as a 64-Bit program.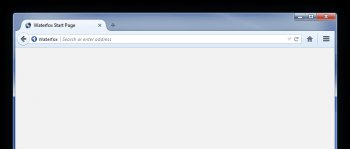 View Full-size
Latest Reviews
Slug_Coordinator reviewed vG5.1.6 on May 12, 2023
Miss leading on the All Versions of Windows Compatible. it's not.
Slug_Coordinator reviewed vG5.0 Beta 4 on Sep 23, 2022
Since G4 if your pc does not ahve Waterfox requires a SSE4.2 compatible CPU it will not work so it is not all versions of windows compatible....
Slug_Coordinator reviewed vG4.0.7 on Feb 11, 2022
If you have G3.2.6 (64-bit) dont bother upgrading till they fix G4.
Slug_Coordinator reviewed vG4.0.3.1 on Nov 30, 2021
The Automatic Update to this needs to not be activated during Installation, so you can keep current versions until the new builds are solid.
Someone reviewed vG3.2.0 on Sep 15, 2021
The Waterfox app could have been better than before and could have been too good but some missing points here in this app.
joaodav reviewed vG3.1.0 on Feb 22, 2021
In my own experience and needs of productivity, Firefox's costumization options and overall layout far exceeds its lack of performance in comparison to other browsers. I've been using mozilla/firefox since its inception. Anyway, i've been having problems with very slow or irresponsive firefox. So i started to test every other browser i could get my hands on for a week or so ago and it just confirmed that i can't work properly with a browser that, for instance, doesn't let me, fully, natively, and in a simple way, costumize the toolbars. It really baffles my mind how does chromium and other engines want to be taken serious with only 4 basic buttons on it's toolbar - it's an insult to any user. Waterfox did solve (not totally but pretty close) the performance issues that i've been having with firefox and it's as costumizable as the later. So, five stars of course.
LakotaElf reviewed vG3.0.1 on Dec 4, 2020
Use PaleMoon or Waterfox, both good browsers. Firefox is going the way netscape did and AOL ruined it as they do most things. I wish they would bringback Netscape, that was a excellent browser. I think Firefox at one time was very good, but not any more...
psycros reviewed v2020.01 on Jan 26, 2020
Show Mozilla exactly how you feel about the way they've been running things over the past few years. Use Waterfox Classic!
Sven123456789 reviewed v2020.01 on Jan 23, 2020
Talk about fake news. 3.2 review wise. U kidding me? Edge and chrome are far worse than this. Waterfox allows me to access all those old add on's with no problems. Runs smooth as can be. Ignore the trolls and give this old school style browser a chance.
Slug_Coordinator reviewed v56.2.14 on Sep 5, 2019
Unless Firefox goes back to allowing me to continue to use the Legacy Add-Ons i use for work and home I am sticking with Waterfox. This way I can enjoy both New and Old with one Browser and I dont have stuff just removed with no warning or automatically.