File Details

File Size
4.3 MB
License
Freeware
Operating System
Windows (All)
Date Added
March 17, 2020
Total Downloads
304,859
Publisher
Avant Force
Homepage
Avant Browser
Other Versions
Publisher's Description
Avant Browser is a custom Web browser application based on Internet Explorer with versatile multi-window support. It allows users to browse multiple Web sites simultaneously and block all unwanted pop-up pages. All opened pages can be easily stopped, refreshed, closed or arranged with one click. The integrated cleaner helps users to clear all traces and keep privacy. The built-in Google search engine enables users to easily search for Web pages and images.
Lite Version only includes IE rendering engine.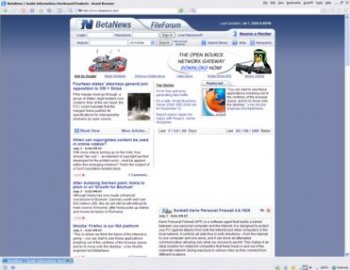 View Full-size
Latest Reviews
balanceinmotion reviewed v2014 Build 7 on Sep 24, 2014
nice!
garretthylltun reviewed v2014 Build 2 on Mar 13, 2014
Can't really review at the moment. Went to visit the site and got the following warning from Comodo DNS servers:

Warning: Unsafe Website Blocked!
dl20.filekicker.net

This website has been blocked temporarily because of the following reason(s):

Phishing

This site contains links to viruses or other software programs that can reveal personal information stored or typed on your computer to malicious persons. Report Domain Feedback.
mikebratley reviewed v2014 Build 2 on Mar 11, 2014
4 stars
chrispaul reviewed v2014 Build 1 on Feb 17, 2014
really good
tomkelly reviewed v2013 Build 112 on Aug 22, 2013
great browser
swiggy reviewed v2013 Build 23 on Jun 5, 2013
This version is not that stable as previous versions, but the new UI looks good.
Now they have both the concise and traditional interface which can satisfy more users I think. Personally,I used to using the traditional skins.
Split view changed a lot. I prefer the previous one. Still as fast as usual.
elfsun reviewed v2013 Build 21 on Mar 21, 2013
I mainly use the ultimate version,but I always keep a lite USB version in my computer. IE engine takes more resource compared with firefox engine which is the default engine I use.
Still as fast as usual and the AD blocker is powerful.
Hall9000 reviewed v2013 Build 11 on Feb 20, 2013
I suspect that this version needs a bit more polishing! :P:P After installing and running it all I had was my screen flashing like crazy. Do not try if you have epilepsy. :P
MikeTechno reviewed v2013 Build 11 on Feb 20, 2013
Beta 11 - Wow, this is just going from bad to worse. Now the program won't even open properly under Win 7. Lots of work to still do here on this app I'm afraid.
MikeTechno reviewed v2013 Beta 8 on Feb 14, 2013
Beta 8 - Split view feature still not working right under Windows 7. Exact same thing as in Beta 7. Still not resolved.