File Details

File Size
1.1 MB
License
Shareware, $59.95
Operating System
Windows 7/8/10
Date Added
July 25, 2022
Total Downloads
200,400
Publisher
CyberLink Corp.
Homepage
CyberLink PowerDVD
Publisher's Description
CyberLink PowerDVD will upgrade your Media Experience to 3D & HD. Immerse in brilliant Blu-ray 3D playback with CPU/GPU acceleration and lossless HD audio. PowerDVD now converts 2D DVDs and videos into a magical 3D experience. Play an extensive range of video formats, including MKV, FLV, 3GP, and more. Make movies social by sharing bookmark reviews and live comments.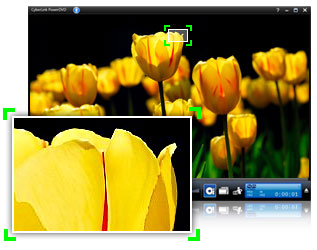 View Full-size
Latest Reviews
CyberDoc999 reviewed v15.0 Build 2003 on Aug 26, 2015
cost is way too much
betabettabest reviewed v11.0.2024 on Sep 2, 2011
The patch will not install in Win7/64 upgrade configurations. Check the Cyberlink forum.

Version 11 also disables Windows Aero when I play even regular DVDs and is flakey about using my Xonar Essence sound card. And the installer for the 'upgrade' version requires me to install every previous version I've ever bought first, along with leaving thousands of unused leftover values in the Windows Registry from early PowerDVD versions. Ludicrous.

I've basically had it with Cyberlink. Theoretically a good player, but overpriced and buggy. Media Player Classic plays DVDs just as well, or better, and comes in 64-bit. WMP and Windows Media Center also play DVDs satisfactorily. All of these are free. As for blu-rays, there are workarounds, such as AnyDVD in conjunction with other media players, that are cheaper than PowerDVD. Or, in my case, my 2nd monitor has an unused HDMI port, and for the price of PowerDVD ultra I can buy a standalone blu-ray player and plug it in there, without all these hassles.

My advice: save your money for something else, or wait until (or if) Cyberlink ever gets its act together.
smarterthanyou reviewed v11.0.1919.0 on Aug 3, 2011
This program is vastly superior to the Mac OS X Lion DVD player in every way. PowerDVD 11 never, ever crashes unlike Lion's DVD player. PowerDVD 11 also has superior video quality than Lion's player even when it's running in software only mode. For clarification, I'm comparing PowerDVD running under Windows compared to Lion's DVD software. Another bonus is the fact that PowerDVD 11 can play Blu-Ray discs. It's not possible to watch real HD movies under Mac OS X at all. Apple has publicly announced that it never will be too.
Fafner76 reviewed v11.0.1919.0 on Aug 3, 2011
Fine it may be, but 100+$ for the Ultra version?! They have to be kidding, with such an amount you can buy a standalone BluRay player these days. it may lack some of the features, but seriously, this can't be.
Upgrade pricing policy from this company is a joke too, the discount they offer is an insult...
lypxzm reviewed v11.0.1620.51 on May 4, 2011
Easy to crash while watching movies, but still a good player.
CyberDoc999 reviewed v11.0.1620.51 on Apr 24, 2011
it does cost
but it has a better picture esp for low grade movies like TS
jakartatech reviewed v11.0.1620.51 on Apr 22, 2011
Bloated and very easy to crash, far to expensive for what you get.
HeilNizar reviewed v11.0.1620.51 on Apr 22, 2011
Just use MPC and MPC-HC, lite, portable and does what its supposed to do perfectly.
The rest is garbage.
DudeBoyz reviewed v11.0.1620.51 on Apr 22, 2011
GOD this is expensive, and it is STILL buggy.

Could someone please help identify what some of the alternatives are for regular Blu-Ray playback under Windows XP and Windows 7?

I wish Win 7 came with the ability to play Blu-Ray back so that people did not get suckered into forking out tons of cash on a app like this.

Yes, it does work, but why isn't the $49 standard version able to play regular Blu-Ray even?

ARGH!
Uriel reviewed v11.0.1620.51 on Apr 22, 2011
I tried the trial for one day and uninstalled it. It is featureless and I agree with Prospero424 in that you are only supporting the mafia and their causes if you buy this restrictive featureless player. You might as well stick with Windows Media Player. They are about the same when it comes to codec support.

Zoom Player Max is the way to go if you want features along with a player that can support almost any kind of codec you throw at it.