File Details

File Size
4.3 MB
License
Shareware, $39.20
Operating System
Windows (All)
Date Added
May 7, 2015
Total Downloads
4,615
Publisher
PelikanSoftware KFT
Homepage
priPrinter
Other Versions
Publisher's Description
priPrinter is a virtual printer and previewer. You may print from any application with printer support, preview and inspect pages in many ways before printing, remove unnecessary texts, graphics and empty spaces. You may create booklets and posters, print multiple pages onto a single paper sheet, rearrange, drag and rescale pages. If you want you can embed texts and watermarks into pages. Also you may measure graphics on the page, check used fonts and bitmaps, search for specific texts. In addition, you can print to images.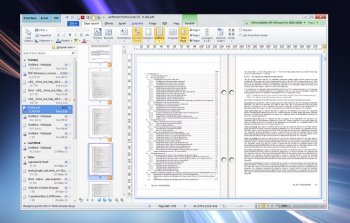 View Full-size
Latest Reviews
stisev reviewed v5.0.0.1410 Beta on May 31, 2012
The best printer preview/adjustment program out there. priprinter is the gold standard that all other software should be compared to.

The only alternatives are Pdf factory Pro and FinePrint together.
kavakava reviewed v4.5.1.1348 on Mar 11, 2012
I print a lot, both privately and for my business, on a daily basis. I was using FinePrint for many years, but the application was becoming more and more buggy and their support was extremely unresponsive. I the found priPrint, tested the trial and then purchased the full version.

It's fabulous! priPrint makes my life so much easier - I can save different themes and set-ups, which include page layout, orientation, watermarks and so on, and easily apply those with one click. The application is very fast, looks great and the customer support is extremely friendly and helpful.

I love it! Recommended, especially if you print a lot.
Diam0nd reviewed v3.2.0.1005 Beta on Jul 8, 2010
Doubledoom:
1) BetaNews allows to write multiple reviews/comments with every rating, so obviosly they don't mind the same people neither rating a program more than once, nor commenting
2) If I would be a developer or somehow related and wanted to boost the program's rating, I would simply rate every version without commenting, because that would only make it suspect

stisev:
Exacly! I simply like this particular software and don't mind spending a minute of me time on a comment.
stisev reviewed v2.5.1.844 on Aug 25, 2009
Excellent printer capture/editing program

Lost 1 star due to:

1) Inability to edit text inside of a print job; for example, FinePrint is able to delete text on a page, hence saving the user ink. I haven't been able to find a way to do this with PriPrinter.

2) Somewhat annoying themes. They need a "default XP" theme option, where it's not fugly blue, really dark black, and not blinding white.

Otherwise, perfect, 5 stars!
chinobis reviewed v2.0.0720 on Mar 31, 2009
Best of it's kind so far, better than fineprint!
stisev reviewed v2.0.0.711 Beta on Feb 25, 2009
Diam0nd does not work for the dev. He's just an overly enthusiastic FF/Betanew-ser like me :)
zapatero reviewed v2.0.0.711 Beta on Feb 24, 2009
Beautiful. But the "Remove Graphics" function does not remove the graphics completely.
Doubledoom reviewed v1.5.1.626 on Jan 18, 2009
Diamond, you have reviewed this product 5 times and given it 5 stars each time. That is out of 12 reviews made in total. It is clear you are boosting the score on purpose. Perhaps you have some link to the developer?

I will stick with fineprint, although I did give the latest version of this another go but it didnt handle pdfs in the way I wanted or give me the features that I wanted. Despite certain individuals posting on the fineprint thread that it did.
Diam0nd reviewed v1.5.1.626 on Jan 16, 2009
1.5.1.626
Fixed a bug related to empty form name
stisev reviewed v1.5.0.610 on Nov 26, 2008
Indeed this is a powerful program. I have used FinePrint for many years and I will continue to do so until this program becomes a little more "mature" ;)