File Details

File Size
3.8 MB
License
Freeware
Operating System
Windows 7/8/10/Vista/XP
Date Added
October 27, 2020
Total Downloads
1,668,210
Publisher
DivX, Inc.
Homepage
DivX
Other Versions
Publisher's Description
DivX is a free download that provides everything you need to enjoy high-quality digital videos on your computer, including HD H.264 (.mkv) videos with AAC audio and videos created using all previous versions of DivX technology. You can also play your DivX files (.divx, .avi) on millions of DivX Certified® devices today. Look for DivX Plus� HD Certified devices later this year that will support playback of all DivX and DivX Plus files, as well as .mkv (H.264/AAC) videos from the Internet.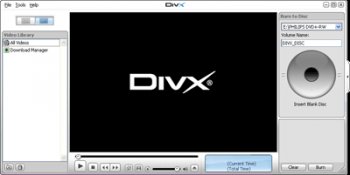 View Full-size
Latest Reviews
CyberDoc999 reviewed v10.6.3 on Sep 18, 2016
can you say K-Lite codecs
hugh750 reviewed v10.6.2 on Aug 17, 2016
latest version crashes while installing on windows vista 32 bit, but earlier versions install fine.
ZenoLabs reviewed v10.4.1 on Nov 13, 2015
Completely useless and bloated.
Jim reviewed v10.3 on May 21, 2015
I didn't download and install from this link, but I have Divx installed, downloaded from their website. I know that Divx, at least one of its versions, does support h265 HEVC - although its outdated in the codec the software uses by about a year (HEVC 1.4.something instead of 1.5.something I believe?). I was going to give them a 4 because of that, but the guy that says Divx is old and gave them one star I figure averages us to a 3.
BANDIT- reviewed v10.1.0 on Jan 1, 2014
@MarkVS .... XviDVDivX

DivX was & maybe still Is, the Standard package for DvD players with
USB support. I would assume by now.... Most Guys have figured that
there are TV's with built in Media players, & some Excellent (cheap)
media players around... EG: Nano 3. Which will play just about ANY
Vid/Audio combination you throw at 'em. (with 1080p Upscaling) HDMI.

MKV & MP4 are now the leaders in my Book. Superb compression for
Brrip, Bdrip, Dvdrip. Easy formats to work with, & Superb Playback
Quality In both A/V... avi is good, but is Old Hand now..!! ... Only1*
nvic reviewed v10.0 on Sep 7, 2013
Codec is actually decent, but the bloatware is not.

There's better ways to get the codec without all the crap that this thing comes with.
MarkVS reviewed v9.1.2 on Jul 19, 2013
I've always LOVED the name! DivX.........I think it's funny that XviD is simply DivX backwards....... At any rate, believe it or not, I still USE these two codecs when ripping some DVD's. I find XviD pleasing to my eye more so than DivX. It seems Xvid gives a sharp almost Grainy picture that I like in some cases...........I do use the X264 codec as well...... I do not use the latest build of DivX though. It's a program called Icepine free that has the codecs so you don't get all that bloatware crap from DivX that you don't need.
CyberDoc999 reviewed v9.1.1 on May 4, 2013
Bloated and not needed
BANDIT- reviewed v9.1.0 on Apr 4, 2013
Aint used this for years.. Played out..!!
bruno. reviewed v9.0.2 on Feb 15, 2013
most people are still stuck on Windows 7...who needs Windows 9.0.2?