File Details

File Size
39.0 MB
License
Freeware
Operating System
Windows Vista/XP
Date Added
January 8, 2016
Total Downloads
775,463
Publisher
Apple, Inc.
Homepage
QuickTime
Other Versions
Publisher's Description
QuickTime 7 is Apple's cutting-edge digital media software for both Mac and Windows-based computers delivers unparalleled quality for creating, playing and streaming audio and video content over the Internet. Besides playing MPEG-4 and MP3 content, it supports timecode tracks as well as MIDI standards such as the Roland Sound Canvas and GS format extensions. It also supports key standards for web streaming, including HTTP, RTP and RTSP. Plus, it supports every major file format for images, including JPEG, BMP, PICT, PNG and GIF. QuickTime 7 features an ultra efficient new H.264 video codec delivering stunning quality at remarkably low data rates from 3G to iChat AV to HD.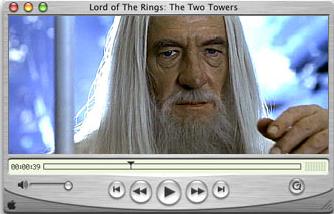 View Full-size
Latest Reviews
rehmakha76 reviewed v7.7.9 on Nov 9, 2020
anc
tonnyken reviewed v7.7.9 on Apr 9, 2019
nothing very good
run 3
pearlgibbs reviewed v7.7.9 on Mar 6, 2019
A fix was released a couple of days ago that supposedly took care of the green bar. Martin has an article about it dated May 13.
arossetti reviewed v7.7.8 on Aug 21, 2015
No Windows 10 support? Really?
lylejk reviewed v7.7.7 on Jul 1, 2015
Just tried to install 7.7.7 to my XP VM and found it's now only for Win7/8.1 only. Bummer. Doesn't matter; rarely use it anymore regardless. Still, yet more programs killiing support for XP when XP works fine so long as you know how to lock it down. :)
FatBastard reviewed v7.7.6 on Oct 23, 2014
Quicktime is total crapware! Get VLC !!!
Karol Mily reviewed v7.7.5 on Oct 20, 2014
It is still developed? Or Apple stoped it?
mikebratley reviewed v7.7.5 on Mar 11, 2014
very good
BANDIT- reviewed v7.7.5 on Feb 27, 2014
I remember this app being included on PC magazine CD's. I had a play at the time, but Naaaaah..... When I got into "serious" Video Editing it was Always MPC for me. MPC started to falter on .flv files, so i was forced towards KMplayer.

I don't use these players to "watch" Vid's. My use is solely Pre-Editing.
(#A fast search. #A Quick look at quality. #Check A/v sync "Start/Middle/End")
Before Editing & Re-Code.

KMplayer has served me faultlessly & Gets a FIVE.
QT had it's chance years ago but failed to Impress... 1* ... for still being there.
chrispaul reviewed v7.7.4.80.86 on Feb 17, 2014
awesome