File Details

File Size
10.2 MB
License
Shareware, $4.99
Operating System
Windows 8/10
Date Added
August 17, 2015
Total Downloads
13,145
Publisher
Stardock Corp.
Homepage
Start8
Publisher's Description
Start8 brings the "Start" menu back to Windows 8. The Windows 8 Consumer Preview is available and has taken the Windows interface to a whole new level. Unfortunately, the preview did not come with a desktop feature that the world makes use of billions times a day, the "Start" menu.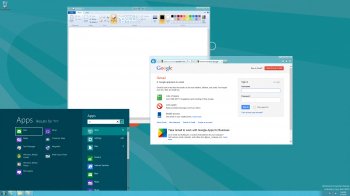 View Full-size
Latest Reviews
CyberDoc999 reviewed v1.56 on Aug 17, 2015
Start IS Back is way better

StartISBack.com
OAKsider reviewed v1.31 on Dec 5, 2013
Start8 is great.
Really great.
-Lord- reviewed v1.20 on Aug 22, 2013
Start Menu 8 is free.
Really free.
nvic reviewed v1.20 on Aug 21, 2013
The only quality alternative to a downgrade...works well and makes Win8 usable as a desktop OS.

Worth the cheap price.
bodean reviewed v1.17 Beta on Jul 1, 2013
Fileform is getting a little slow at posting stuff. This came out 4 days ago....
Raimondas reviewed v1.16 on May 7, 2013
This simple tool makes Win8 easy usable.
Very satisfied with it.
-Lord- reviewed v1.16 on May 2, 2013
@tickleonthetum

For one, I did some reading and confirm that
U may be right in that the traditional start menu may not be there.
Could be that they may still bring it back, it's not finalized. My review really
Keys on that this software should still be free and Start Menu 8 is.

You shouldn't get so
Overly excited about someone else's reviews. Please
Understand that we are all entitled to our opinions.
tickleonthetum reviewed v1.15 on Apr 23, 2013
@-Lord-: MS is not bringing back the Start Menu, only the Start Button, which will simply switch you to the Start Screen... Get your facts straight before marking down programs!

Start8 is the best of the bunch when it comes to Start Menu replaces for Windows 8. It took me all of a few minutes to decide to pay for it!
-Lord- reviewed v1.15 on Apr 18, 2013
Windows 8.1 update (forthcoming) will return the start menu to Windows and will also give the alternative to boot to desktop rather than metro.

this should have been freeware to begin with, but now it's just going to be uselessware once the update is released.
DeadFly reviewed v1.15 on Apr 18, 2013
Start8 1.15 Changelog
•- New: optionally view the taskbar when using fullscreen Windows 8-style menu
•- Optimizations to icon loading code and frequently used apps list

Start8 1.12 Changelog
•Added support for bmp start buttons with alpha channels
•Fix for a possible crash while searching
•Fix for frequently used apps list not filtering out some pinned taskbar items
•Assorted tweaks and performance improvements