File Details

File Size
2.3 MB
License
Adware
Operating System
Windows (All)
Date Added
July 8, 2019
Total Downloads
53,622
Publisher
Alcohol Soft
Homepage
Alcohol 52%
Other Versions
Publisher's Description
Alcohol 52% is CD/DVD emulation software that allows users to copy discs. Store your most used or important CDs as images on your computer and run them at 200x speed from up to 31 virtual CD or DVD drives. Alcohol is compatible with more than 99% of drives available. It supports the latest image file types including - MDS, CCD, BIN, CUE, ISO, CDI, BWT, BWI, BWS, BWA and many more.
The Free Edition includes Protection Database Search Toolbar.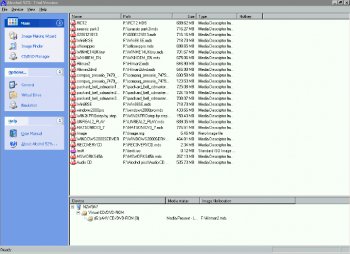 View Full-size
Latest Reviews
Aegis69 reviewed v2.0.2.5629 on Oct 9, 2013
imgburn my friends, imgburn. Avoid this crapware.
Artem S. Tashkinov reviewed v2.0.2.3929 on Apr 13, 2012
Comes bundled with AdWare, there's no option not to install it.
trents reviewed v2.0.1.2033 on Dec 2, 2010
HI,
It is nice and will works fine for me too,
Thanks for the shared..
Kylde reviewed v2.0.0.1331 on Feb 5, 2010
works fine here on win 7/64, supports more file-types than Virtual CD
Grazer reviewed v1.9.8.7612 on Aug 12, 2009
Free version of 1.9.8.7612 doesn't work in Windows 7 RTM yet, but it is supposed to be fixed in the next free release. Otherwise, a solid and stable program, with enough features but not bloated.
Rafel reviewed v1.9.8.7117 on Nov 24, 2008
I use this free version. I don't need an image burner in because i use ImageBurn. For me six virtual drives are enough. i don't need spend money.
Excellent to play my "old and legit games"(NFS IV, V, Starcraft and Warcraft 3) and preserve the CD's and CD drives. I'm retrogamer :D
Skyfrog reviewed v1.9.7.6022 on Dec 26, 2007
Hey echohead, you should really go to the Alcohol 120% page if you want to review that program. I realize this is a cut down version of it but to complain about features this doesn't even have like CD burning is pretty pointless here.

That aside, I have had none of the problems you are experiencing, everything works just fine.
echohead reviewed v1.9.7.6022 on Dec 26, 2007
-right click shell extension is once again broken on 64-bit XP.
-icons for files associated with alcohol 120 are broken for some reason.
-crashes whenever i try to burn a disk image.
-in this version you are supposed to be able to set a larger buffer - if you have enough RAM. on a 64-bit XP box with 5GB RAM, the maximum buffer was still 256MB. the option for 512MB and 1024MB were not even there.
-the new "xtra wizard" is a good idea, but it needs work. all the images the xtra wizard use the UDF format, which has always given me problems - after making several different images and burning them to disks, ive ended up with a bunch of coasters.

under normal circumstances, i really enjoy (and pay for) this program. but all the problems with this version are really unacceptable.
Tao2005 reviewed v1.9.6.5403 on Jul 21, 2007
You alls know something. Gripe at me all you want. I think this program is a good program. You can't beat the price. I have used the previous versions, and liked them. Tried the trial version and hated it.

Think this version is awesome. The problem I had with the trial version is the nag. Worse then my wife.

Any how this is a supperb program.
drumcat reviewed v1.9.6.4719 on Nov 20, 2006
http://www.free-download...lcohol_52__Free_Edition

Their site links here. BTW, just run the installer, go to your ctrl panel, and uninstall the toolbar immediately. If you can't do that, this program is beyond you anyhow.

CHANGELOG:
NEWSPTD driver version 1.38.
NEW Full Windows Vista (Build 6000) compatibility 32Bit and x64 editions.

FIXProblem to add Virtual Drive after installation in some computers

FIX Minor bugs reported by users.
FIX Problem related to system report after burning/dumping.
FIX A bug found in RMPS while burning some custom made MDS files.
FIX Problem reported with virtual drive and InterVideo DVD Copy 5.
FIX Error code 12 as reported by some users during install.
FIXRMPS emulation problem for DVD+R media that occurred in some DVD drives.

UPDATE Book-type setting features to support Plextor LG and new generation of Liteon drives.
UPDATE Language Translations.
UPDATE Alcohol data type profiles.
UPDATEAlcohol Virtual Drive engine.