File Details

File Size
23.4 MB
License
Freeware
Operating System
Windows (All)
Date Added
May 27, 2021
Total Downloads
14,204,751
Publisher
Burnaware
Homepage
BurnAware
Other Versions
Publisher's Description
BurnAware is a full-featured and free burning software to create CD, DVD and Blu-ray of all types, including M-Disc. Home users can easily burn bootable discs, multisession discs, high-quality audio CDs and video DVDs, make, copy and burn disc images. Power users will benefit from BurnAware's advanced options, including control of boot settings, UDF partition and ISO levels, session selection, audio CD text, data recovering, disc spanning and direct copying.
BurnAware Free is a full-fledged, easy-to-use, free burning software which allows users to write all types of files such as digital photos, pictures, archives, images, documents, music and videos to CDs, DVDs and Blu-ray Discs.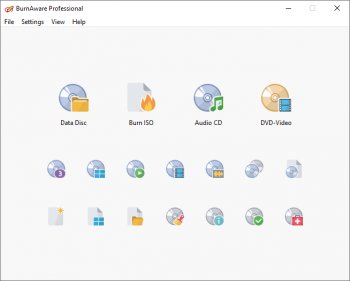 View Full-size
Latest Reviews
KolkhamHomestay reviewed v14.4 on Jun 16, 2021
Most affordable and best Homestay in Kolakham Hotels. Amazing view of Kanchanjungha from our Resort
best kolkham hotel/best kolkham resorts
book online best kolkham hotel/best kolkham resorts
http://www.rupasibangla.in/kolakham.html

Kolakham village, Wagtail is located down the Lava and can be reached driving through ten KM in the gravel road. The scenic beauty of the road is real visual pleasure as the road is curved through the dense and lash green tropical and alpine trees. If you are lucky you may come across some wild inhabitants of Neora forest.
On a clear day the majestic view of Kanchanjungja on first sunlight can be a real visual pleasure and a lifetime experience in Kolakham. The wide open view of Neora Valley and Kanchanjungha range from your homestay window is rewarding during your stay in Kolakham. From Kolakham the plush valley and also the rolling hills stretch north as so much the eyes can see. Within the west, they finish at the foot of the Kanchanjanga. In clear weather, the snowy peaks of Kabru, Kabrudome, Kanchanjanga and Pandim stand out against the stretched sky. Nathula and Jelepla passes in Sikkim is seen from Kolakham.
Kolakham is a paradise for exotic bird lovers, adventure seekers, rock climbers and trekkers. Many trekking routes to Neora Valley and Sikkim originates from this small village. Even one can reach Kalakham from Lava or Rishop by trekking.
Kolakham offers an array of activities like hiking, trekking and rope traversing to create your keep additional fascinating. You will conjointly relish village walks or nature trails on the picturesque landscape of the region. Expertise an exciting jungle camp at Neora Valley Park, which boasts of its superb variety of species of plants, animals and birds. You can also explore the forests close to Kolakham and hike over the rocks to savour the view of a splendid waterfall.
http://www.rupasibangla.in/kolakham.html
http://www.resavenue.com...19&targetTemplate=2

Rupasibangla- The Fly Catcher Resort
Neora Valley National Park, Kolakham, Kalimpong, West Bengal
Kolakham is almost hidden village under the sky scrapping alpine green trees. Book The Fly
http://www.resavenue.com...19&targetTemplate=2
Kolakham is an adobe of beauty. It is a pristine small hamlet located in Neora valley national park, just 10 KM from the monastery town Lava and 40 KM from Kalimpong, the second Municipal town of India. Every morning sun kisses this tiny village with warmth of love. The Majestic deity of eastern Himalaya, the Kanchenjunga range looks majestic from this place in a sunny day.
Twittering bards, clam and cool pollution free atmosphere and the greenery of alpine forests makes this place ideal place for family, solo or group travellers. The nature is gift of god here. The high rising evergreen forests does not allow the sunlight to reach its base and preserves few delicate flora and fauna.
High Waterfall, tiny village and the simple people attracts thousands of people around the world. Simple organic food, natural beauty, clean and hygienic homestays are key to business developments in this area.
Nevertheless to say, anyone can enjoy the beauty….with friends, fiancée, soulmate or anyone. A solo traveller can also be comfortable.
At The Flycatcher Resort we have 6 virgin rooms:
Rooms at a glance:
• View Attic 4 Bed Room in Second Floor: - Double bed at ground and double bed at bank (accommodates 4 Adults): 2500/- per Night (room only) – 1 Room
• View 4 Bed Room in First Floor: - 2 Double bed (accommodates 4 Adults): 1900/- per Night (room only) – 3 Rooms
• Non View 3 Bed Room in First Floor: - 1 Double bed, 1 Single Bed (accommodates 3 Adults): 1300/- per Night (room only) – 2 Rooms
Food: All Meals – 600/- per person per day (Lunch, Snacks, Dinner, Morning Tea, Breakfast)
Most affordable and best stay in Kolakham Hotels. Amazing view of Kanchanjungha from our Resort
nigetrum reviewed v14.3 on May 3, 2021
This is a lightweight program that I really love. Thank you
gematsu reviewed v14.2 on Apr 16, 2021
its a great Mirillis Action Crack
KeithM reviewed v14.2 on Apr 15, 2021
Im aware that some web designers that work with Wordpress still struggle when trying to find the best plugins and themes for specific purposes and projects. With them in mind, we have created this website to help them make better decisions.
Fabienn reviewed v14.1 on Mar 2, 2021
This is one of my favorite tools!
Fasilend reviewed v13.9 on Dec 15, 2020
I recommend everyone to use it.
Someone reviewed v12.8 on Nov 19, 2019
is an easy-to-use burning application that allows you to create discs using different types of files, such as archives, documents, and many more. land clearing seattle
BetaZoid reviewed v11.1 on Mar 23, 2018
For all my needs, BurnAware is feature rich, easy to use, and works perfectly.
-Lord- reviewed v10.1 on Mar 17, 2017
Decent and good for med level users. (Advanced users should get imgburn)
For those concerned about unwanted payloads, go to their home page (click on any of the Burnaware links) and then scroll down to bottom of page. The last sentence of the paragraph contains a link to "no optional offers" version.

Also you can download free version without optional offers.
eddie reviewed v9.0 on Mar 24, 2016
No more OpenCandy